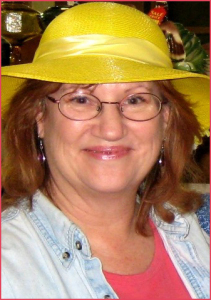 Welcome to the website of Loulou Harrington, author of the delightful Myrtle Grove Garden Club Mystery novels.
The Myrtle Grove Garden Club Mysteries include touches of gardening, cooking, vintage shops, and the kind of family and friendship that makes rural community life so special. Loulou hopes you enjoy sharing this world with her.
---
Murder on a Silver Sea, the third Myrtle Grove Garden Club Mystery novel, is AVAILABLE NOW!
Click here to buy it on Amazon.
Jesse Camden is a sucker for a mystery. So when Bethany O'Connor asks the Myrtle Grove Garden Club for help, Jesse and her cohort Vivian Windsor can't resist the story of accidents that could be a prelude to murder.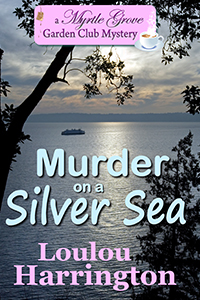 And while the danger to Bethany's elderly employer may be imagined, Bethany's fear for the adorable Lady Jane Grey, a Cavalier King Charles spaniel who is heir to the estate, is very real. So when Bethany, her employer, the dog Lady and a small staff depart suddenly for an island in the Salish Sea, a frantic call sends Jesse and Vivian hurrying after them.
Bethany's fears are coming true, and Jesse wonders if she can protect the small dog who might be next and identify the culprit before he strikes again? Or is she only racing toward disaster and bringing Vivian with her?
---
Other Myrtle Grove Garden Club Mysteries:
Murder, Mayhem and Bliss (Book 1)
Murder Most Thorny (Book 2)
---