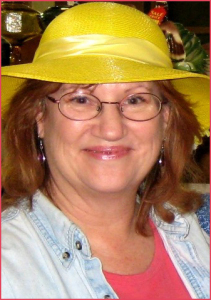 Welcome to the website of Loulou Harrington, author of the delightful Myrtle Grove Garden Club Mystery novels.
The Myrtle Grove Garden Club Mysteries include touches of gardening, cooking, vintage shops, and the kind of family and friendship that makes rural community life so special. Loulou hopes you enjoy sharing this world with her.
---
A Misty Morning Murder, the fourth Myrtle Grove Garden Club Mystery novel, is AVAILABLE NOW for pre-order!
Click here to pre-order it on Amazon.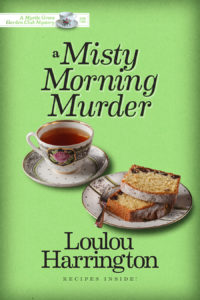 Just as Jesse Camden is ready to shake herself out of her romantic rut and take a giant step forward with Sheriff Joe Tyler, a dead ex-fiance reaches out to yank her two steps back.
Misty Bennett, seventeen-year-old daughter of Jesse's former beau Ronald Bennett, is the closest thing to a daughter of her own that Jesse has ever had. So when Misty flees from her father's overbearing bride-to-be and travels across two states to arrive on Jesse's doorstep, Jesse takes the girl in. And when the fiancée herself shows up demanding the girl's return, Jesse sends the woman packing and vows to keep Misty safe until her father comes for her.
But when Ronnie Bennett's body is found just miles from Myrtle Grove, Jesse is left to unravel the mystery of his murder and help gather the shattered pieces of his daughter's life.
Release Date: June 6, 2017
Other Myrtle Grove Garden Club Mysteries:
Murder, Mayhem and Bliss (Book 1)
Murder Most Thorny (Book 2)
Murder on a Silver Sea (Book 3)
---
Happy Homicides 5: The Purr-fect Crime, A collection of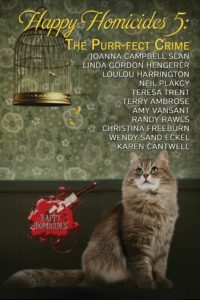 eleven short mysteries by eleven bestselling and award-winning authors is available now for only 99¢!
These are clean reads written in the traditional mystery style popularized by Agatha Christie. All the stories feature cats, the purr-fect feline companions for crime-solving amateurs.
Included in the set is DEADLY PURR-SUASION: A LITTLE BIT OF MAGIC MYSTERY by Loulou Harrington.
Click here to Purchase HAPPY HOMICIDES 5: THE PURR-FECT CRIME on only 99¢!